Greetings, KLAS Users!
The 2023 KLAS Users' Conference will be a hybrid event held July 17-20 at the Tennessee School for the Blind and on the Zoom Events Platform.
Zoom Events Details:
Due to the nature of Zoom Events each conference attendee must have their own Zoom account which you can create for free.

Zoom Events supports credit card registrations, but charges a process and transaction fee. Therefore, we are also accepting invoiced / check registrations. More details about each are below.
---
Conference Agenda:
After many months of work by the KLAS Users' Program and Logistics Committees, KLAS Users' Group Officers and Keystone Staff, we're excited to share the initial draft of the 2023 KLAS Users' Conference Agenda which includes planned presenter names as well as session titles and descriptions. This is a living document which will continue to be edited and updated as planning continues.
---
Conference Theme:
To help get you excited, the theme for the upcoming conference is A Perfect Tenn: KLAS UC2023
So come on down to Tenn(essee) to be part of the equation!
---
Registration Dates and Fees:
Online registration for individuals:
$50 Regular Registration (4/30/23 – 7/17/23)
In-person Registration:
$175 Regular Registration (5/1/23 – 6/18/23)
$200 Late Registration (6/19/23 – 7/17/23)
BONUS: Every in-person registration comes with a free online registration for another user at your organization! While the Zoom Events platform does not support group rates, we hope that this bonus will help allow more KLAS users to attend the conference, and stretch your conference budget that little bit further. 
Credit Card Registration:
To use a credit card to register on Zoom Events:
Go to: KLAS UC2023 on Zoom Events
You will be directed to log into a Zoom account to register. If you do not have a Zoom account, you will need to create one.
Zoom Events accepts credit card payments. For each credit card payment, you will be charged a 2.9% + $.30 per transaction processing fee.
Individual session registration will not be available until after conference sessions are finalized and published in Zoom Events.
Invoiced Registration / Check Payments:
If your institution requires an invoice and / or needs to pay the registration fee by check, here's the process:
Let us know whether you need an invoice or plan to mail a check, along with the number and type of registrations you wish to pay for. We also need the full name and email address associated with the Zoom account of each attendee. 
Check payments should be made out to "Keystone Systems, Inc" with a note of "KLASUC 2023 Registration Fees" in the memo line.
Mail checks to: Keystone Systems, 8016 Glenwood Ave #200, Raleigh, NC 27612
We will email a registration invite to each individual attendee's email address associated with their Zoom account.
Registration invites are NOT transferrable and can only be redeemed using the original email to which they are sent. If you wish to register with a different Zoom account than your usual work email, be sure to include the email address you want to use!
Individual session registration will not be available until after conference sessions are finalized and published in Zoom Events.
What does the registration fee cover? 
The conference registration fee covers transportation to/from the school, to/from the reception, printed conference materials, snacks and beverages between sessions, and lunch on the two full days. More details on the provided lunches will be available closer to the conference, but every effort will be made to meet any dietary needs or restrictions. The fee may also go towards technology to support hybrid sessions or other assorted hosting costs.
The reception, attendee gifts, and speaker gifts are paid for by Keystone and your funds are not used towards those costs.
---
Conference Hotel:
We have arranged a conference rate of $179 per night at Element Nashville Airport for all attendees of the conference.
The group rate is good for Sunday, July 16 through Friday, July 21, and there is no deadline to book your room. The hotel offers an airport shuttle, free breakfast, saltwater pool, indoor and outdoor lounge areas, and a fitness center.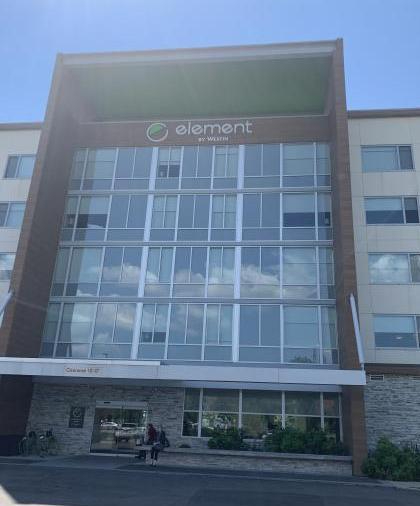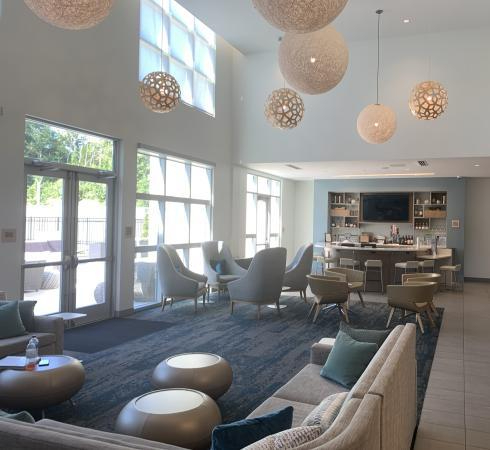 You can reserve your room via this link: Book your group rate for the KLAS Users' Conference
For attendees paying for their room via a corporate credit card, you will need to submit a credit card authorization form if the card does NOT list your name.