As you may have heard, PIMMS recently added a large number of new Patron Language codes. This will be great for getting data and statistics on non-English-speaking patrons... but it also provides an opportunity for much better patron service!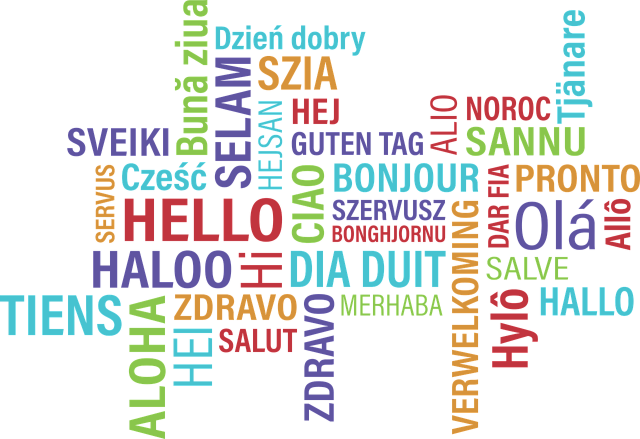 Like many opportunities, though, there's a bit of challenge too. In KLAS, Patron Language (aka PatLang) is not like Subject or Author preferences. There is no Nightly Program that goes through, finds books in a patron's preferred language or languages, and assigns them or adds them to a Service Queue. Instead, Language is one of the options for every other program to check against.
Most Libraries have Nightly set up so that Requests and Reserves ignore language, but Subject and Author have to match. This allows any patron to request a book in a language they don't usually receive, but ensures that automatic selections will be in their preferred language (or languages).
This also means for patrons who speak a language other than English or Spanish, there will be few-to-no books available by AutoSelect. NLS is working to fill out the foreign language collection, but for now, Nightly will find few (if any) Mystery books for a patron speaking only Cantonese, and few (if any) Romances for a patron who only speaks Polish.
So how do you ensure that your Cantonese- and Polish- (and Everything Else)-speaking patrons get books?
First, they need to have the specific language(s) they speak on their profile. If they have a Patron Language of just "Other," NLS won't know what languages are most needed, and you won't be able to match up that patron with any books in your catalog. That patron will only ever get Requests and Reserves (potentially including Series, depending on your Nightly configuration).
Second, you need to make sure they have a preference setup to find books matching their language. At this time, our recommendation is to have Subject headings for each of your Patron Languages other than English and Spanish.
This allow you to add the subject "Cantonese Books" to all titles in Cantonese and give your patron a preference for any/all of those books. This is much more efficient than needing to either give your patron preferences for every subject you might get a Cantonese title in or manually doing a book search and adding requests for the patron every time a new batch of Marrakesh titles are added.
Additionally, a patron with both English and Polish as Language preferences and both Romance and Polish Language Books as subject headings will receive a mix of Romance books in English and whatever's available in Polish. 
Hopefully the foreign language collection will eventually be large enough you can send foreign language titles by actual subject preferences. But, for now, this approach will ensure patrons get what you have. Plus, NLS will get the statistics on what languages are most needed, steering their collection development to the benefit of your patrons—a very win-win scenario.
Please let us know if you have questions, any time you need more Patron Language options added to your list, or if you need help setting up Subject headings for specific languages.