Keystone Systems is pleased to announce an updated version of the Scribe, our duplication on demand appliance.
The Scribe 2.0 merges the current Scribe components into a single unit thus providing the computing and storage of the Scribe Mini along with the duplication slots of the Scribe Tower in one device. It is a smaller package, with the cartridge slots being more tightly packed than the current Scribe Tower and new shelving units on each side providing organization for the mail cards.
The new design makes use of a manufactured computer case, meaning we longer need to manufacture Scribe Tower cases locally which was one of the recent bottlenecks in filling Scribe orders.
The Scribe 2.0 maintains the light strips to provide the status of each duplication slot by indicating whether it is duplicating a cartridge, completed, or has encountered an error. However, the hardware controlling the light strip has been updated to a new component we can control, with the expectation that the lights remain more reliable.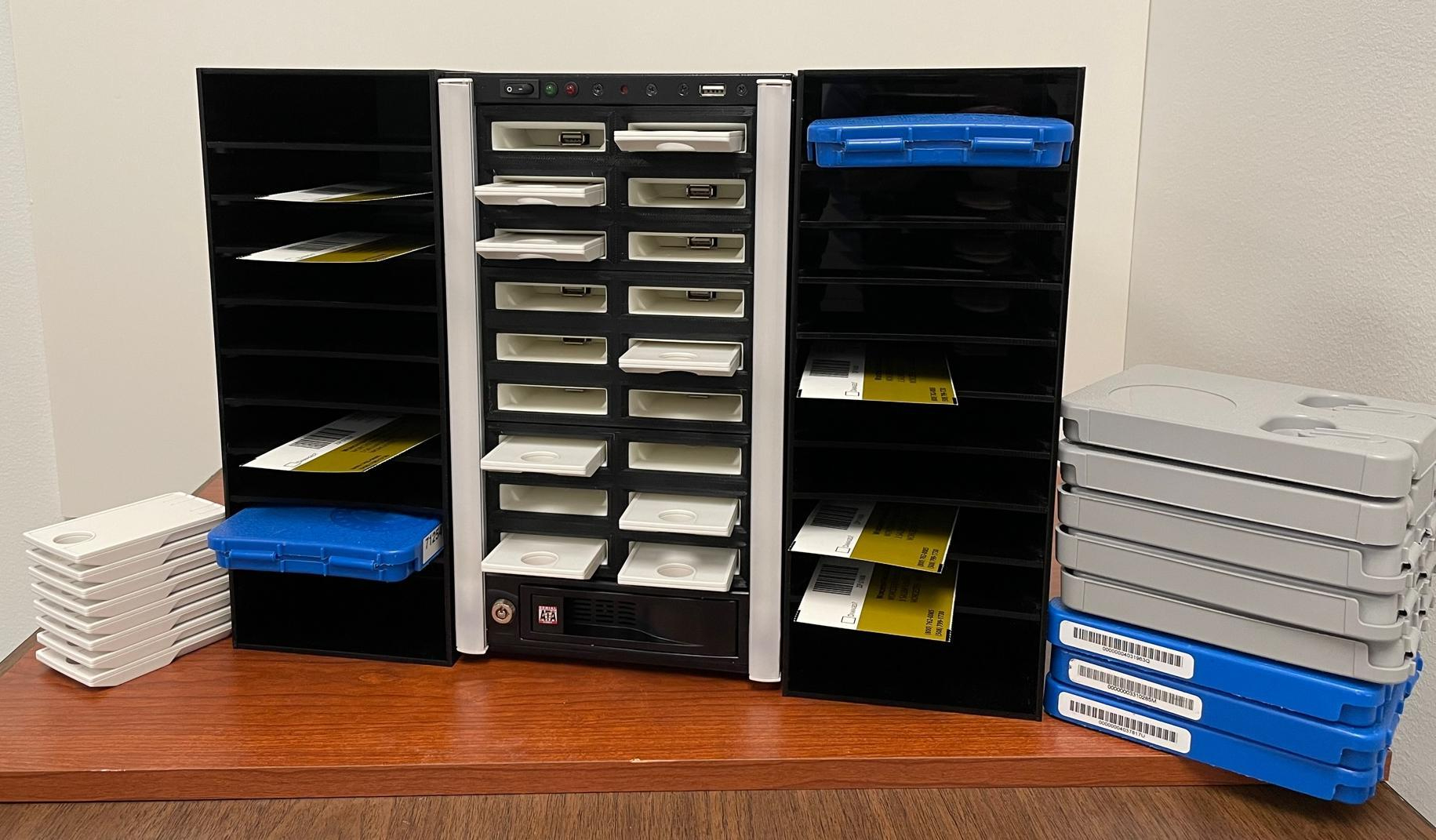 (click on the image for a closer look)
All Scribe Systems (whether a standalone Mini, a Mini plus Tower, or the new Scribe 2.0) have access to the same functions, including the web monitor, regular and walk-in duplication modes, and the upcoming ability to unlock and repurpose white NLS cartridges.
Due to increases in the prices of components, the cost of a Scribe 2.0 is $1,750. Existing orders for Scribes will be fulfilled with Scribe 2.0 systems, and the pricing at the time of order will be honored.